KEYNOTES | PRESENTING COMPANIES | SPONSORS | AGENDA | VIDEO
This annual event attracts leaders from across North America to connect and join the conversation about clean technology innovations. Now after two years of being virtual, Showcase returns back in-person at the beautifully-renovated Bell Harbor International Conference Center by the Seattle waterfront!
Who Should Attend?
Corporate sustainability officers, environmental officers, C-suite execs, researchers, elected officials, policymakers, entrepreneurs, investors, STEM students, and everyone else excited about building an innovative cleantech future!
Agenda
Explore our full 2022 CleanTech Innovation Showcase agenda for featured informative keynotes, dynamic Q&A sessions, exciting Accelerator pitches, innovative cleantech company presentations, and ample networking opportunities!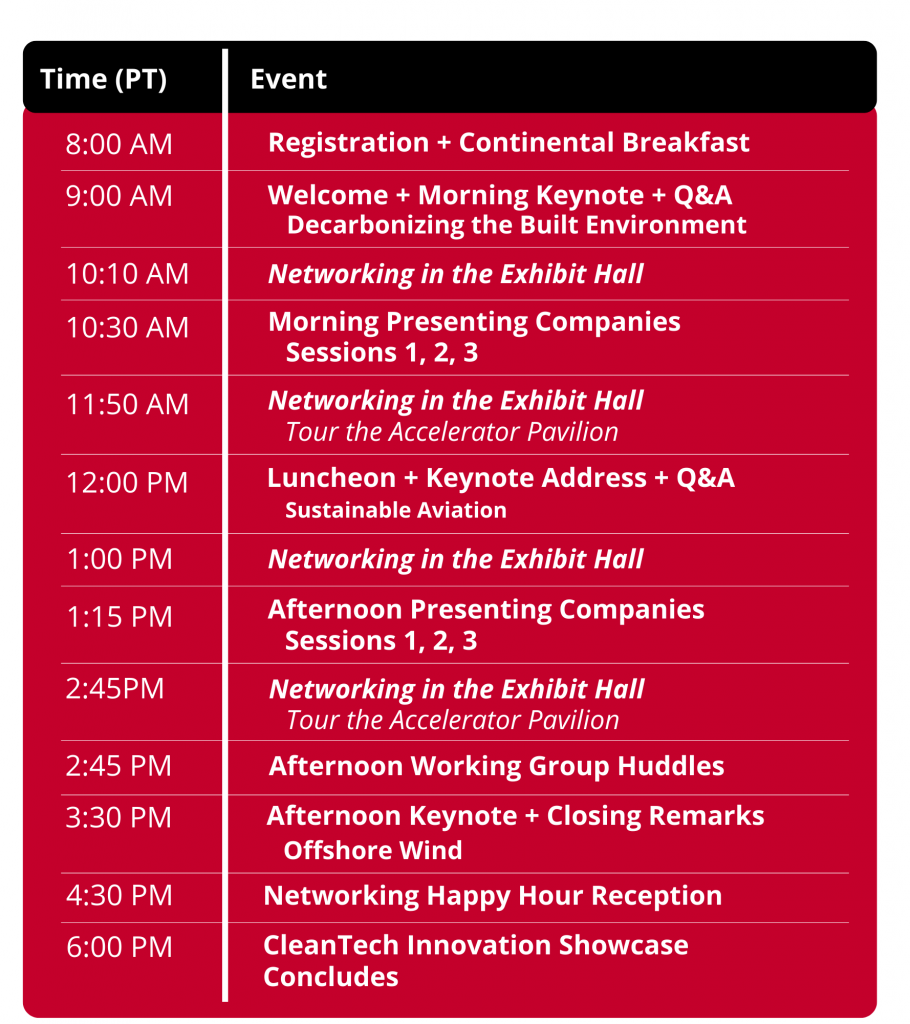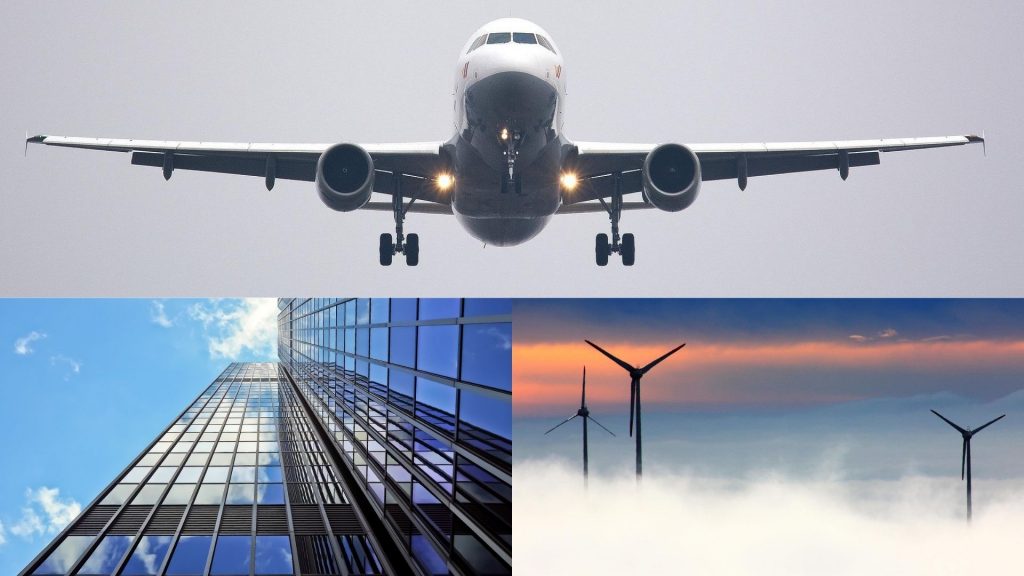 2022 Keynote Speakers
We will have exciting Keynote Speakers that will cover main themes of decarbonizing the built environment, aviation sustainability, and offshore wind.
Morning Keynote on Decarbonizing the Built Environment
Panelists: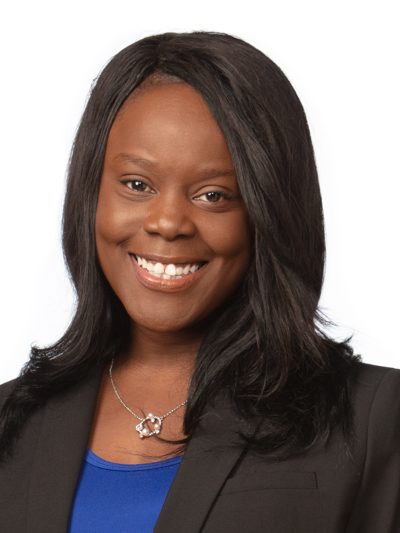 Latisha Hill, Vice President, Community & Economic Vitality, Avista
Latisha Hill is Vice President, Community & Economic Vitality. She assumed these responsibilities on Jan. 1, 2020. Hill is a Spokane native and has a Bachelors in Communications from Washington State University and a Masters in Urban and Regional Planning from Eastern Washington University. She has worked in a number of roles since joining Avista in 2005, including operational and business policy support for multiple areas of the Avista service territory.
Most recently, Hill has led the redevelopment of the University District South Landing development that resulted in the Catalyst building. Hill completed the Willamette Executive Utility Management Program and the Finance for Non-Finance Executives Program at Wharton Business School.
Over the past decade, Hill has served on several community boards and committees, including the Group Health Foundation, Visit Spokane, University District Public Development Authority, Northeast Public Development Authority, the Washington State Transportation Commission and Greater Spokane Incorporated, to participate in efforts to move the community and region forward and foster economic development and vitality.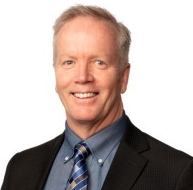 John Gibson, P.E., Energy Innovation Laboratory Director, Avista Utilities
Mr. Gibson is the Chief R&D Engineer for Avista Utilities and leads the Distribution Services group responsible for the development of grid product and services for Avista's customers. Mr. Gibson holds a Bachelor of Science degree in electrical (BSEE) and civil engineering (BSCE) from Gonzaga University and a Masters in Engineering Management from Washington State University. He is a registered professional engineer in the State of Washington and has worked in the electric utility industry for over twenty five years. Mr. Gibson's experience in the electric utility industry consist of hydroelectric safety, GIS facility management, distribution planning and operations.
More recently, Mr. Gibson led a team to deploy Avista's first Distribution Mangement System (DMS) where seventy nine distribution feeders embedded with intelligent devices to automate Fault Detection Isolation and Restoration (FDIR) as well as Integrated Volt Var Control (IVVC). Built upon this platform, Mr. Gibson led or sponsored grid storage and microgrid projects to provide added value grid products for Avista's customers. Mr. Gibson's, most recent effort is the development of an eco-district to support the "five smartest blocks" in Spokane's University District south landing. The eco-district is reinventing the utility business model to support net zero and carbon free developments to be grid optimal. Mr. Gibson Distribution Services team is currently developing and deploying Avista's first integrated and testing facility to certify inverter and IoT technologies to ensure they can be safely deployed on the grid.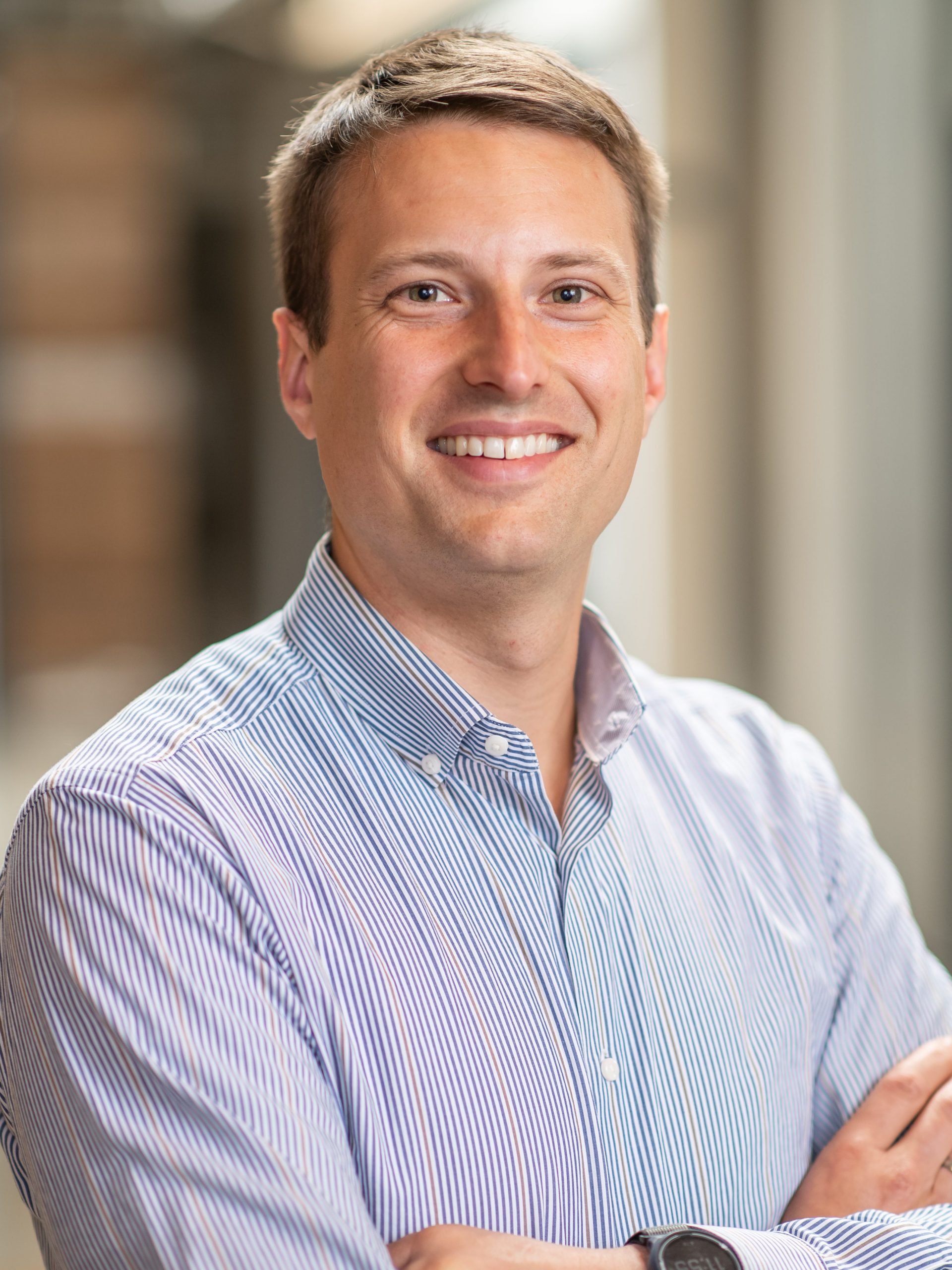 Hendrik Van Hemert, Managing Director, Edo
Hendrik Van Hemert is the Managing Director of Edo, an emerging company focused on decarbonizing our built environment at scale by unifying the energy value chain through grid-interactive buildings, neighborhoods and cities. Van Hemert has focused his career on innovating waste out of the built environment. He has led teams of engineers, consultants, software developers and data scientists working to create healthier, more efficient buildings. Prior to leading Edo, Hendrik led McKinstry Technical Service teams across the Pacific Northwest, providing critical consultative services across the entire building lifecycle.
Moderator: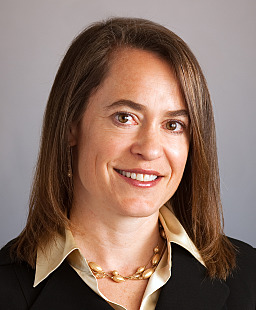 Susan Betcher, Firmwide Co-Chair, Clean Technology Practice, Perkins Coie
Patent Law practice partner Susan Betcher strengthens the business value of patent portfolios of publicly traded and privately held companies by creating intellectual property rights and then leveraging those rights via licensing agreements, competitive advantages in the marketplace, cross-jurisdictional partnerships and other arrangements. She helps clients define their IP strategies and how they can better commercialize their proprietary innovations.
Susan is a trained engineer and has experience in a broad range of technology sectors, with a concentration in clean technologies such as carbon capture, hydrogen production and storage, and alternative energy. Other technologies in her background include mechanical, electromechanical and medical device-related technologies. Among her clients are energy processors and retailers, natural resource suppliers and industrial manufacturers.
Lunchtime Keynote on Sustainable Aviation
Panelists: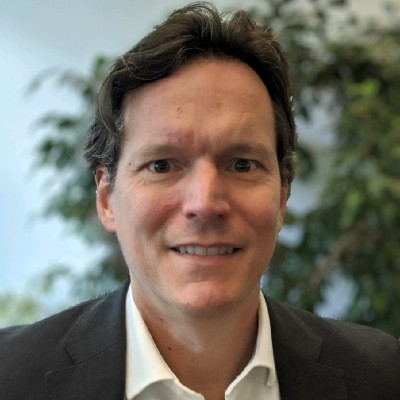 Sean Newsum, Senior Director, Environmental Sustainability Strategy, Boeing
As the Senior Director of Environmental Sustainability Strategy at Boeing, Sean Newsum leads a team that addresses key industry-wide environmental issues, including aircraft emissions and community noise reduction, sustainable biofuel development, and pursuing methods to enhance environmental performance. Newsum's expertise in biofuel development stems from over 20 years at the Boeing Company, having worked in various roles from program management to marketing and business development. In his current position, Newsum is responsible for developing an integrated strategy to ensure that Commercial Airplanes' products and services are aligned with Boeing's environmental performance objectives. He also represents Boeing with key industry bodies, including the Committee on Aviation Environmental Protection.
He earned his B.S. in mechanical engineering and his MBA in technology management from the University of Washington.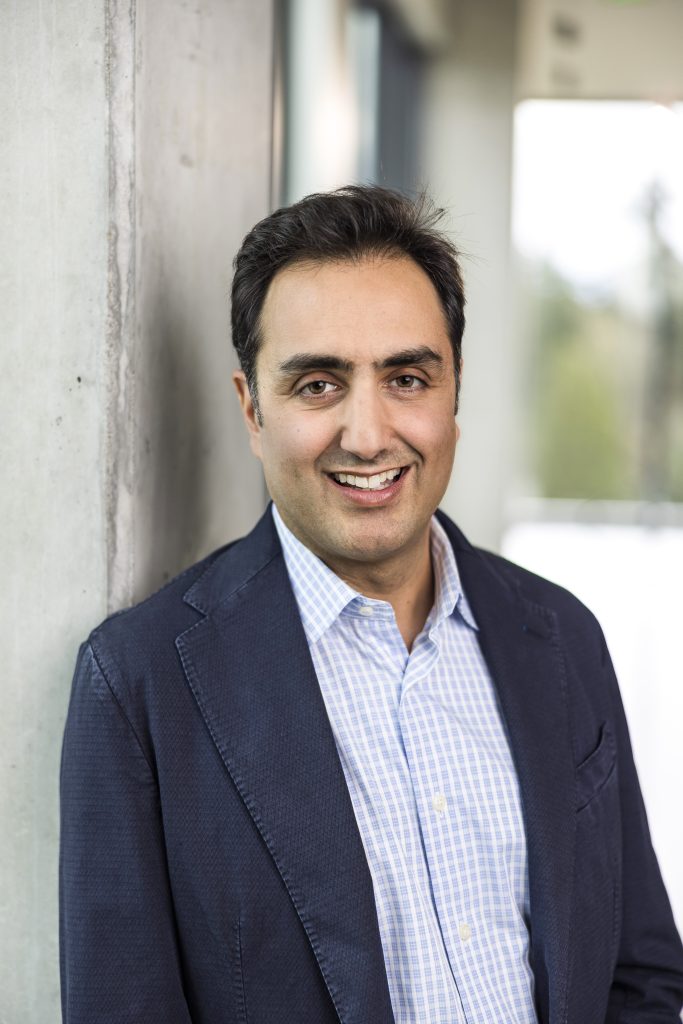 Pasha Saleh, Head of Corporate Development, Alaska Airlines
Pasha Saleh is Head of Corporate Development at Alaska Airlines where he leads the airline's technology investment arm, Alaska Star Ventures, and supports senior leadership in areas of sustainability, operational efficiency, strategy, and emerging technology.

Pasha began his business career as a consultant at McKinsey & Company and has served in executive roles across the aerospace industry in organizations ranging from Silicon Valley startups to large OEM's including Boeing and Beechcraft.

Pasha earned a Bachelor of Arts degree from the University of California at Berkeley and an MBA from the University of Chicago Booth School of Business. He holds an Airline Transport Pilot certificate with seven type ratings and has over 8,000 hours of flight experience.
Moderator: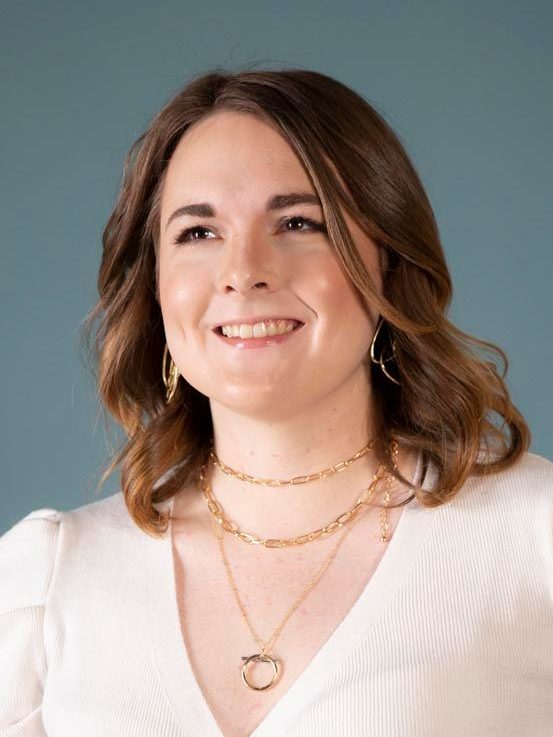 Maddie Morris, Trade Commissioner, Aerospace, Defense, and Security, Consulate General of Canada in Seattle
Maddie Morris is a Trade Commissioner for the Government of Canada based out of the Consulate General of Canada in Seattle. In her role, she is tasked with creating economic ties between Canada and the US Pacific Northwest in the aerospace sector. Maddie was the Trade Commissioner Service lead on Boeing Launchpad Canada, a partnership with Boeing that gave Canadian artificial intelligence and aero-tech start-ups the opportunity to engage with senior Boeing leaders over a six week accelerator program. Maddie has almost a decade of experience advising aerospace, advanced engineering, and technology companies. Previously, Maddie held the same position for the British Government during Brexit and worked in Scottish Parliament during the Scottish Referendum for Independence. She graduated with a Master of Science in International Relations from the University of Edinburgh- where she researched her dissertation on the Lebanese economy in Beirut.
Afternoon Keynote on Offshore Wind Policy
Panelists: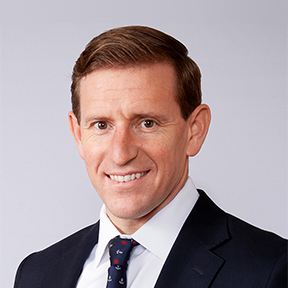 Ryan Calkins, Commissioner, Port of Seattle
Ryan Calkins was elected to the Port of Seattle Commission in 2017 and re-elected in 2021. Ryan works as a nonprofit professional at Ventures, a charitable organization that supports low-income entrepreneurs to start and grow their businesses in the Puget Sound area. For more than a decade, Ryan ran an import and distribution company in Seattle that was recognized for its industry-leading sustainability initiatives. In 2007, he formed Seattle Microfinance Organization, a nonprofit dedicated to expanding access to capital for entrepreneurs with limited economic resources. Ryan began his career in Central and South America, working for disaster relief and human rights nonprofits.
Commissioner Calkins focuses on sustainable economic development at the Port of Seattle, working to ensure that our region's prosperity is shared among all our communities. Ryan balances current needs with a long-term vision for the Port of Seattle, to ensure that one of our region's most valuable public assets will continue to thrive for generations to come.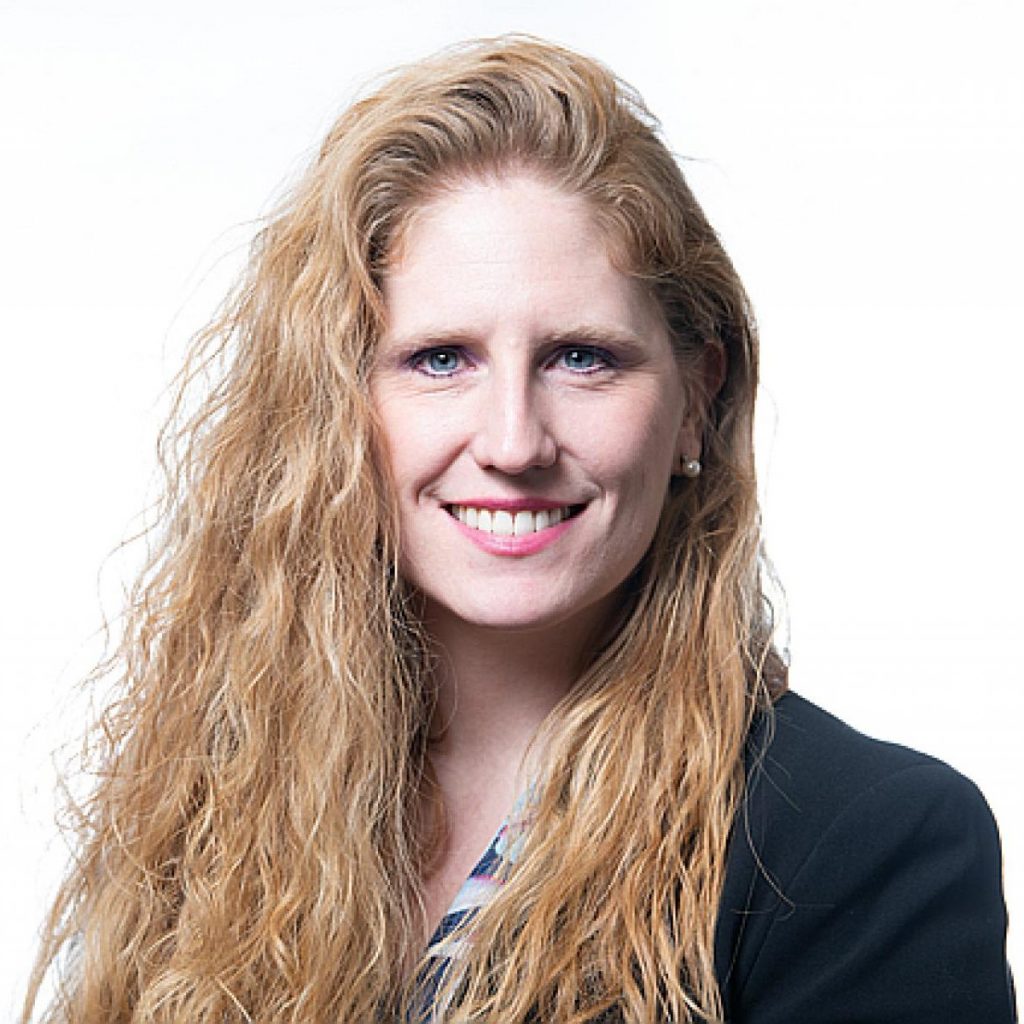 Alicia M. Mahon, Ph.D., PMP, Wind Energy Manager, Lidar Buoy Program Manager, Offshore Wind and Ocean Dynamics Team Leader, Pacific Northwest National Laboratory (PNNL)
Dr. Alicia M. Mahon is a team leader, project manager, and ocean engineer in the Coastal Research Group of the Pacific Northwest National Laboratory. She combines a diverse and interdisciplinary background of environmental, ocean, and coastal engineering to support ocean energy development in an environmentally responsible manner. Specifically, Dr. Mahon contributes both her technical and management expertise to projects sponsored by the U.S. Department of Energy and Bureau of Ocean Energy Management. In 2019, Dr. Mahon was a PNNL Energy and Environment Directorate Project Manager of the Year finalist and was a recipient of the 2020 Best Publication Award in the Coastal Sciences Division for her contributions to the "OES-Environmental 2020 State of the Science Report: Environmental Effects of Marine Renewable Energy Development Around the World."
As an active member of several professional associations, Dr. Mahon serves on the editorial board of the Marine Technology Society Journal. In 2019, she was featured in the Department of Energy's "Women @ Energy" series. Dr. Mahon was also selected as one of ten New Faces of Civil Engineering by the American Society of Civil Engineers in 2015, who recognize "young, diverse, and talented engineers who demonstrate a clear vision, good managerial and technical skills, and who possess inspirational leadership qualities and a desire and willingness to change the world for the better."
She holds B.E. in Environmental Engineering and a M.E. and Ph.D. in Ocean Engineering from Stevens Institute of Technology (Hoboken, HJ). She is also a certified Project Management Professional (PMP).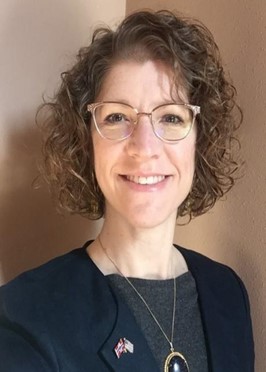 Jennifer States, Vice President of Projects & Strategy, Washington Maritime Blue
Jennifer brings 20 years of renewable energy and clean tech experience in industry, non-profit, government and research environments. She is the Vice President, Projects and Strategy for Washington Maritime Blue, a cluster organization for maritime innovation and sustainability. She leads collaborative efforts and Joint Innovation Projects, as part of implementing the Blue Economy strategy for Washington State. In addition to supporting launch of Maritime Blue, she supported the development of the new Blue Sky Maritime Coalition and now serves on its Board of Directors and as Projects Director. Most recently, she was Director for Blue Economy at DNV, Energy and Maritime – North America. Her additional experience includes Port of Port Angeles, Pacific Northwest National Laboratory, managing a wind development company, as well as serving as City Councilor for Sequim, WA.
Her focus areas include port and maritime innovation and decarbonization projects; such as electrification and alternative fuels for vessels, as well as shoreside renewable energy, storage and microgrids. Her greatest accomplishments include launch and leadership for Washington Maritime Blue and Blue Sky Maritime Coalition, launching a start-up in carbon fiber recycling, implementation of key renewable energy policy, and driving development of clean energy projects. She is working to create cross-sector and cross-organization collaboration opportunities to advance the Blue Economy. In 2020, she was asked to testify in Congress on new structures to support cross-cutting Energy and Maritime commercialization activities. She helped to lead the UN Sustainable Ocean Business Action Platform sprints on Harnessing Ocean Energy and Shipping Decarbonization.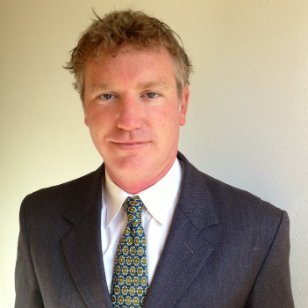 Brian Young, Governor's Clean Technology Sector Lead, Office of Economic Development and Competitiveness, Washington State Department of Commerce

Brian Young brings diverse strategic and operational experience to his role as Governor Inslee's Clean Technology Sector Lead. He is the point of contact for clean technology companies who want to navigate Washington State's political and economic landscape. He is focused on developing a prosperous and varied clean tech sector based on the state's existing strengths. Prior to joining the Department of Commerce, Brian worked in a variety of clean tech industries. After serving as an officer in the United States Navy, he joined an early stage biofuel start-up that grew into Imperium Renewables, the largest independent US biodiesel producer. After Imperium, Brian created Element Strategic Partners, a clean tech consultancy that led the development of the Washington Clean Energy Leadership Council and worked internationally on sustainability and carbon issues. In 2011, he became a business development manager for a Tri-Cities engineering firm working on nuclear remediation efforts at Hanford and elsewhere within the Department of Energy complex. Brian graduated from Georgetown University's School of Foreign Service with a degree in Science, Technology, and International Affairs. He has a lovely wife and two precocious young boys. In the winter, you can find him on the slopes at Alpental, where he is a member of the National Ski Patrol.
Moderator: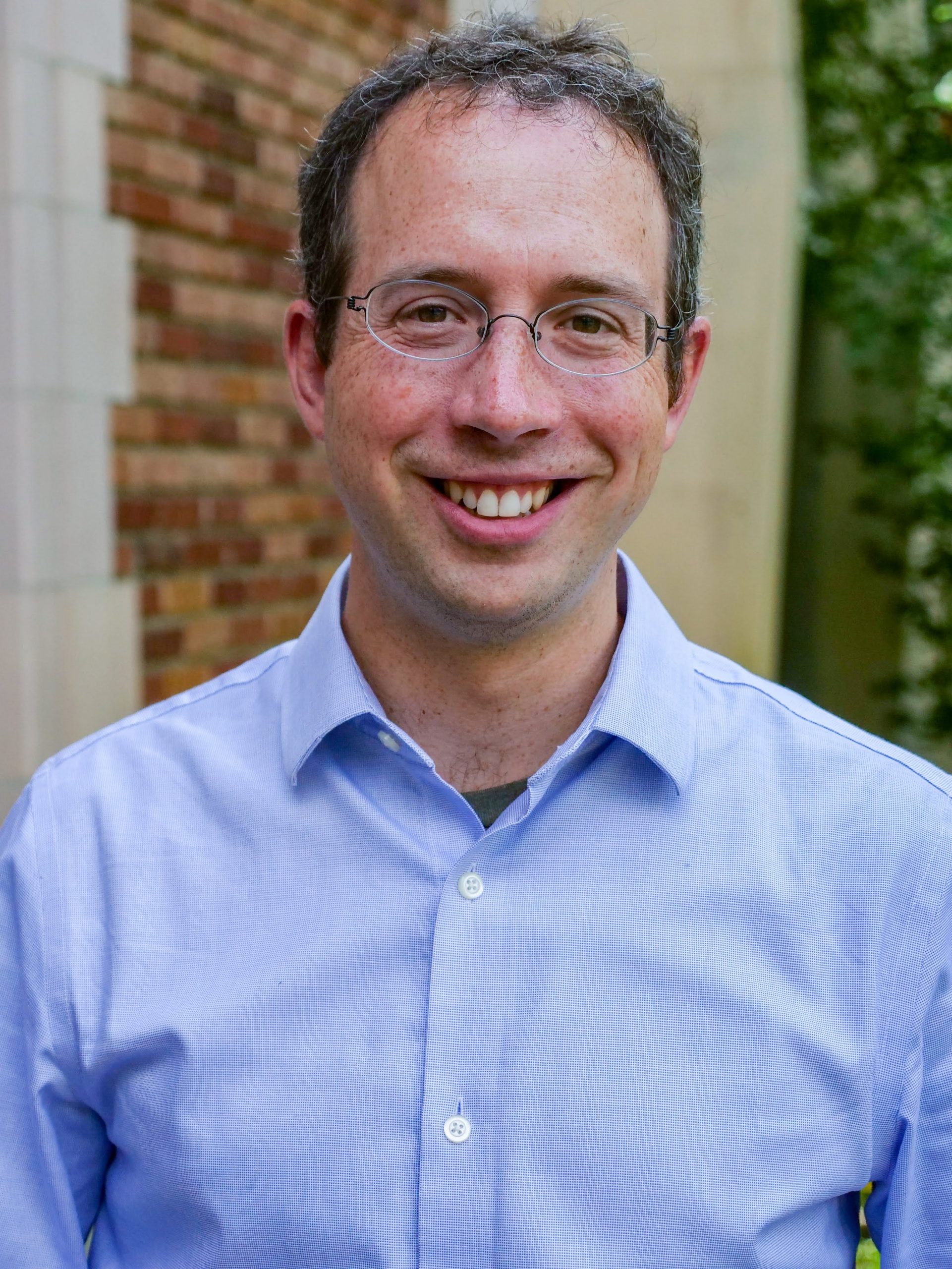 Brian Polagye, Associate Professor, University of Washington's Department of Mechanical Engineering and Director, Pacific Marine Energy Center
Brian Polagye is an associate professor in the Department of Mechanical Engineering and the Director of the Pacific Marine Energy Center, a collaboration between the University of Washington, Oregon State University, and the University of Alaska Fairbanks. His research focuses on marine renewable energy conversion and its environmental effects, with the ultimate goal of developing cost-effective, sustainable approaches.
Presenting Companies
Companies, research institutions and more from across U.S., Canada and beyond submit applications and compete for one the presenting spots. An independent panel of CleanTech Alliance members reviews these applications and select companies, who will each receive 15 minutes to showcase their latest clean technology innovations, initiatives and ideas in front of the event's attendees spanning industry, investors, policymakers and media at the 2022 CleanTech Showcase on June 21, 2022.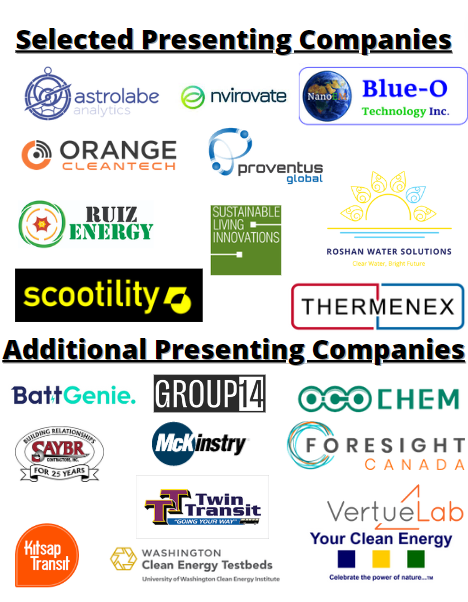 ---
Tour the Cascadia CleanTech Accelerator Pavilion
The Cascadia CleanTech Accelerator is an 18-week program that delivers cleantech-specific training in business model development, customer discovery, manufacturing, sustainability planning, prototyping, customer delivery, and more to entrepreneurs and early-stage start-ups located in or interested in doing business in the Northwest region. Stop by the Accelerator Pavilion during the networking breaks to meet the 7th cohort of start-ups and learn more about the program!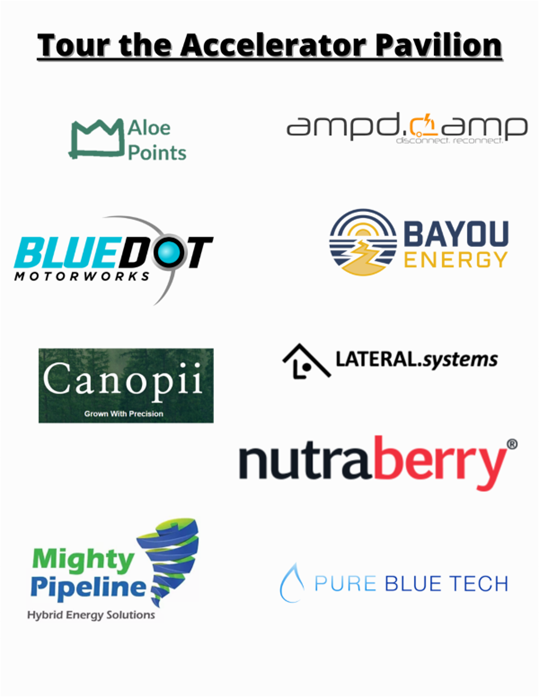 Sponsors
Thank You to our Presenting Sponsor
Thank You to our Principal Sponsors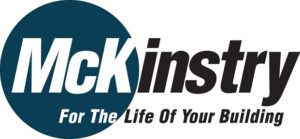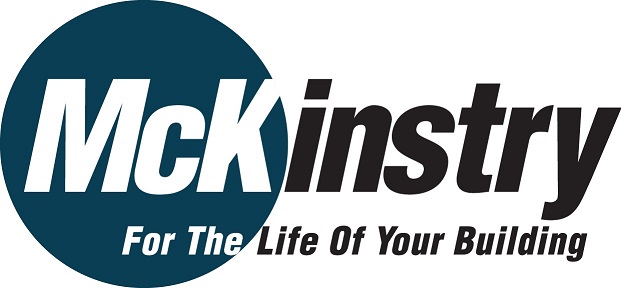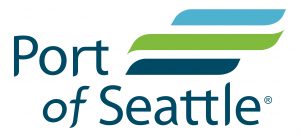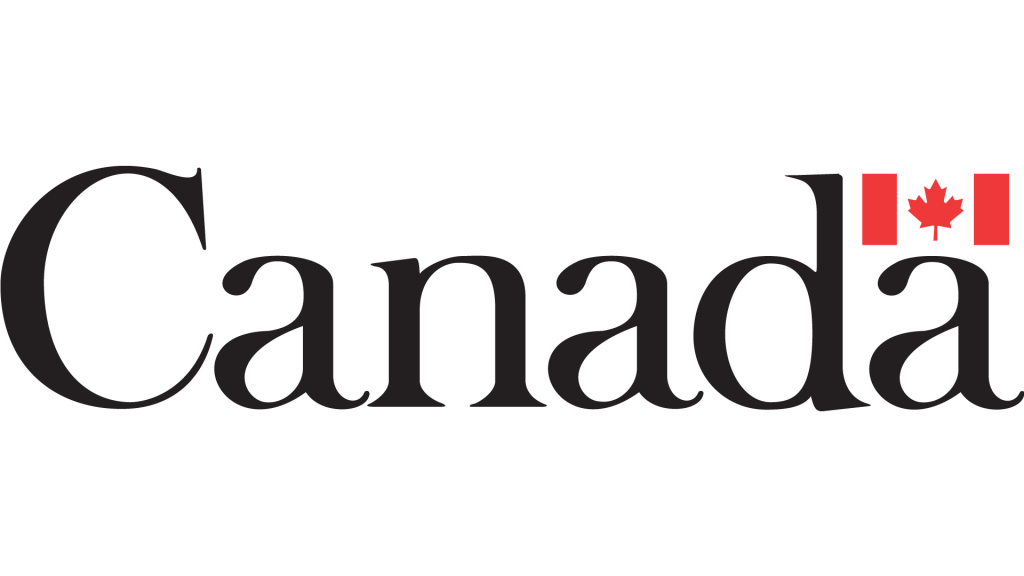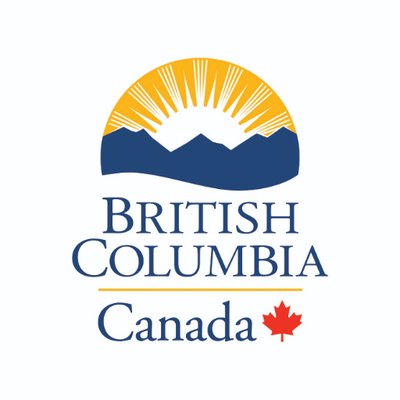 Thank You to our Supporting Sponsors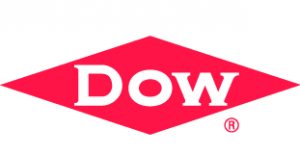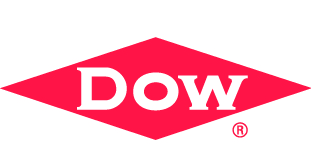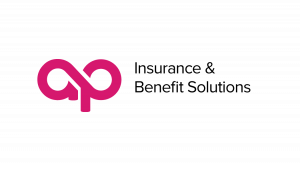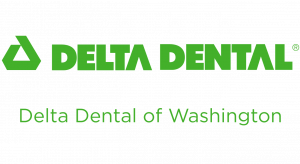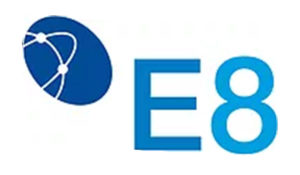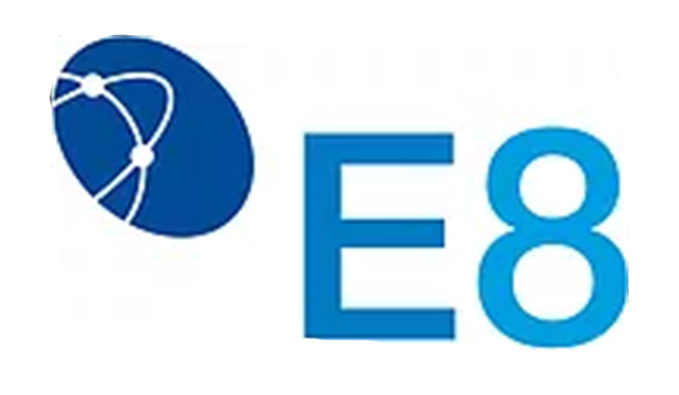 Become a Sponsor
Sponsorships include an opportunity to present, speak, or highlight emerging projects. Click here for more information. To become a sponsor please contact Rachelle Ames.
Thank You to our Accelerator Sponsors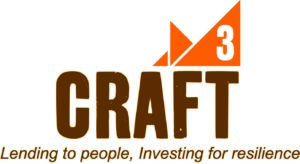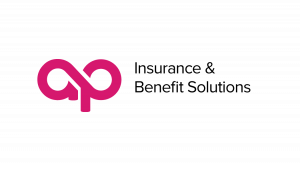 Community Partners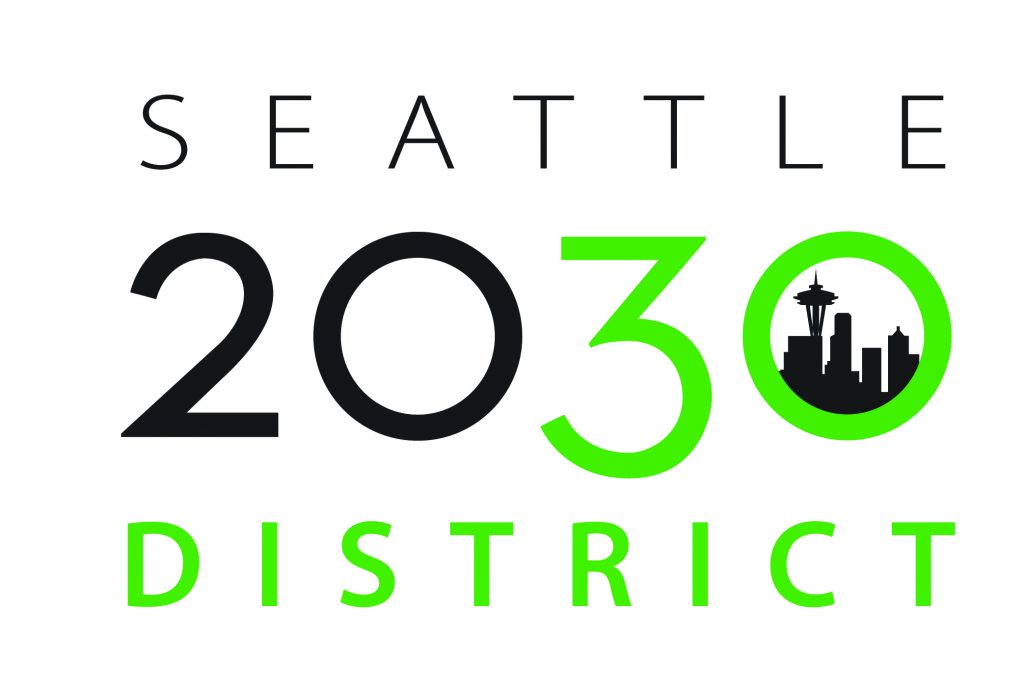 PARKING
We recommend parking in the Bell Street Pier Garage, which connects directly to Bell Harbor and World Trade Center Seattle via the skybridge and can be accessed on both Elliott Avenue and Wall Street.
Bell Street Pier Garage Address:
2323 Elliott Avenue
Seattle, WA 98121
Bell Street Garage Hours:
Sunday through Thursday: 6:00am to Midnight
Friday and Saturday: 6:00am to 1:00am
Interested in previous Innovation Showcases? Check the links below: