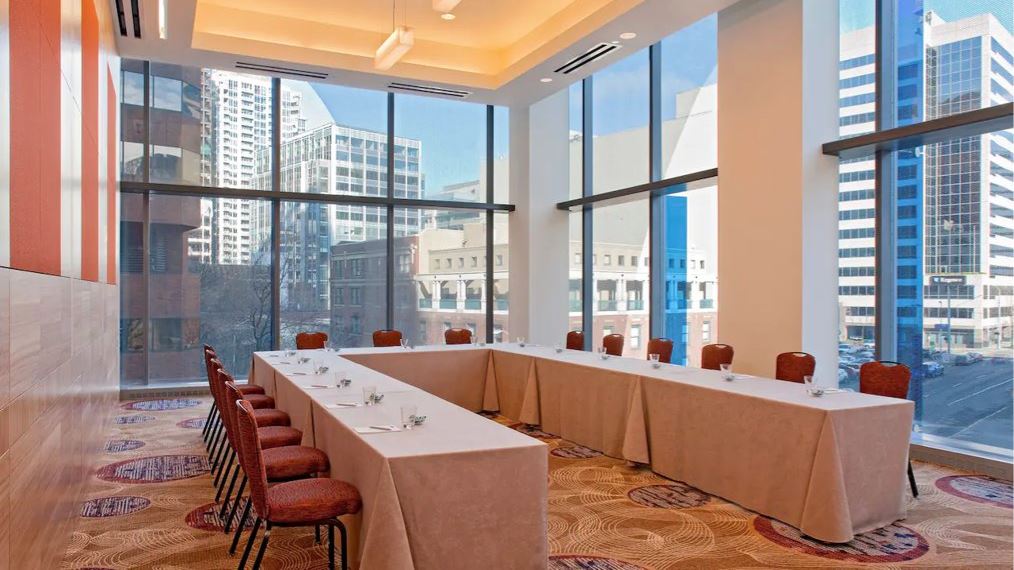 Collaboration is key to accelerating the transition to a net-zero economy.
Do you have a seat at the table?
---
Thursday, June 22nd, 8:00 AM – 5:00 PM PT
Hyatt at Olive 8, Seattle
1635 8th Ave, Seattle, WA 98101
KEYNOTES | BREAKOUT SESSIONS | SPONSORS | AGENDA OVERVIEW | ACCELERATOR PAVILION
---
There's strength in numbers. We welcomed 215+ forward-thinking cleantech decision-makers leading the decarbonization change.
---
Conference Highlights
We hosted our 10th annual CleanTech Innovation Showcase at a brand new, eco-friendly venue: the LEED-certified Hyatt at Olive 8.
This Event Included:
Informative Keynotes on Sector Trends
Presenting Companies with Emerging Technologies
Opportunity to Tour the Cascadia CleanTech Accelerator Pavilion
Networking | Demonstrations | Exhibitor Booths
Breakfast, Lunch, and Happy Hour Receptions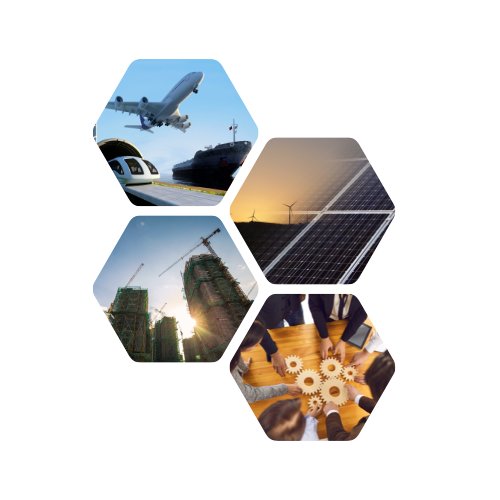 We explored key topics impacting the cleantech landscape today, including:

Transportation
Energy
The Built Environment
Workforce Development
---
2023 Keynote Sessions:
Advancing Discoveries and Commercializing Transformative, Impactful Technologies
Critical Minerals Commodities in the Renewable Energy Transition
Building Workforce for Clean Energy Adoption
Morning Keynote Speaker: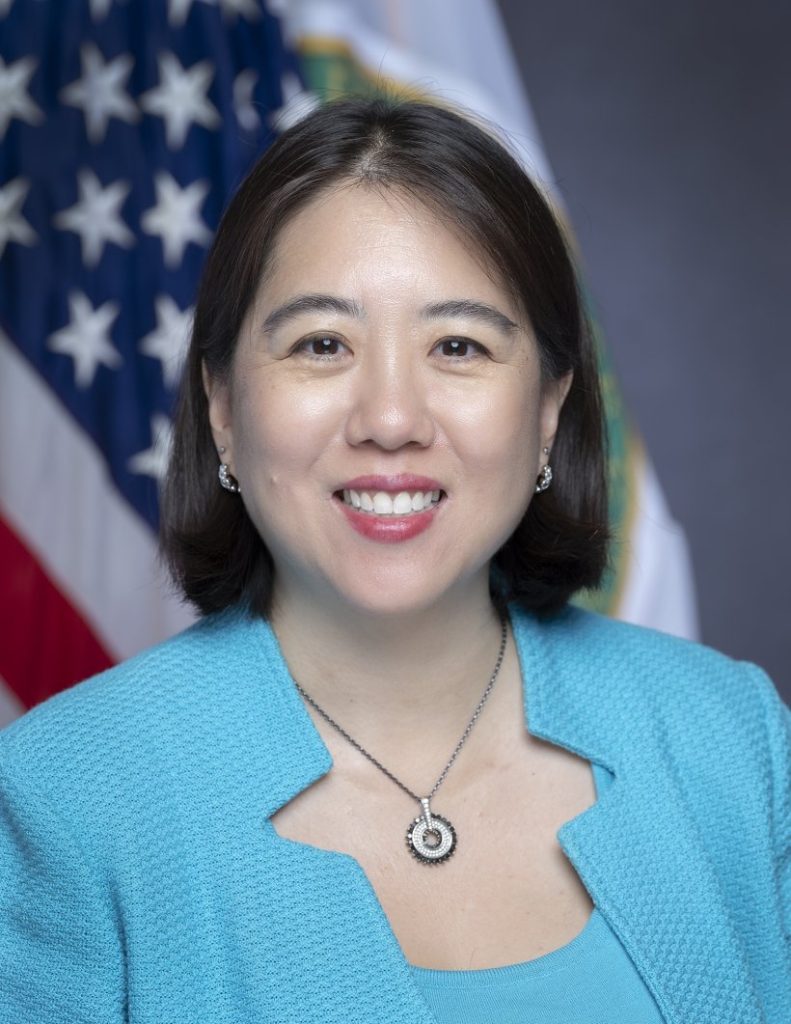 Dr. Vanessa Z. Chan, Chief Commercialization Officer, Director, Office of Technology Transitions, U.S. Department of Energy
Dr. Vanessa Z. Chan is the Chief Commercialization Officer for the Department of Energy and Director of the Office of Technology Transitions. In this role she is responsible for driving private sector uptake of clean energy technologies as the steward of commercialization activities across DOE, the 17 National Laboratories, and the Department's other research and production facilities across the country.
She is an innovator who has worked across a wide range of ecosystems, from academia to Fortune 1000 companies to startups. She has two decades of experience helping organizations grow at the interface of technology and business, across a diverse set of industries.
Chan is currently on a leave of absence from her position as Undergraduate Chair of the Materials Science & Engineering department and the Jonathan and Linda Brassington Professor of Practice in Innovation & Entrepreneurship at the University of Pennsylvania's School of Engineering and Applied Sciences. At Penn she was redesigning how engineers are being educated by formally incorporating real world skills (understanding of supply chains & ecosystems, presentation skills, etc.) to better prepare her students to have an impact when they graduate.
She is a former McKinsey & Company partner, experienced Venture Board Director for Vanguard and United Technology Corporation, and a board member at multiple startups. Chan was the first woman and the first East Asian elected partner in McKinsey's North American Chemicals practice. She is a nationally respected educator who is the first Practice Professor at Penn's School of Engineering and Applied Sciences, awarded an endowed scholarly chair.
Chan earned her Ph.D. in Materials Science & Engineering from the Massachusetts Institute of Technology and her B.S.E. in Materials Science & Engineering from the University of Pennsylvania.
Lunchtime Keynote Panel:
Critical Minerals Commodities in the Renewable Energy Transition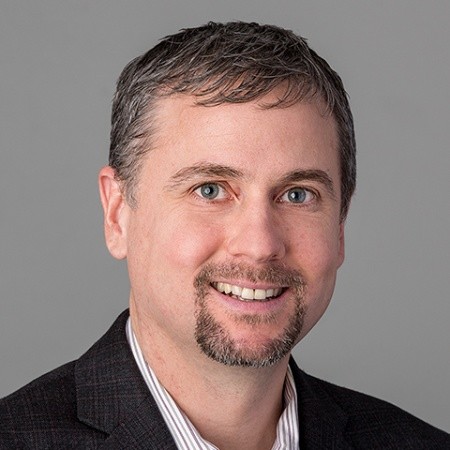 Dr. Aaron Feaver, Director, Joint Center for Deployment and Research in Earth Abundant Materials (JCDREAM)
As Director of The Joint Center for Deployment and Research in Earth Abundant Materials (JCDREAM), Aaron aims to bring together researchers and industry leaders across Washington to focus on sustainable material supply chains for clean energy and transportation. Under the umbrella of JCDREAM, Aaron has led the development of the Consortium for Hydrogen and Renewably Generated E-Fuels (CHARGE), which supports the growth of the hydrogen economy in Washington State. CHARGE envisions a robust, equitable and well-connected hydrogen economy built on sustainable material supply chains.
Prior to JCDREAM, Aaron specialized in energy storage, nanotechnology and ultracapacitors. He co-founded EnerG2 and Group14 Technologies: two successful startups in the Seattle area focused on the synthesis and processing of high-performance carbon materials. Aaron received a PhD in Materials Science from the University of Washington.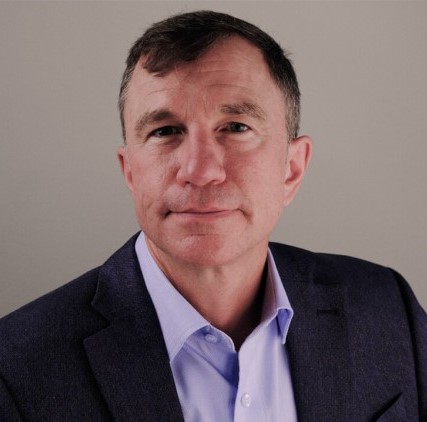 Rick Luebbe, CEO and Co-Founder, Group14 Technologies
Rick is the CEO and co-founder of Group14 Technologies, a battery materials company founded in 2015 that is enabling transformational silicon batteries with advanced silicon-carbon composites. Group14 is bringing unmatched performance capabilities to the era of the silicon battery to power the electrification-of-everything era. Before founding Group14, Rick co-founded and led EnerG2, the foremost producer of carbon electrode materials for ultracapacitors and gas storage applications. Rick led EnerG2 as its CEO from 2003 until its acquisition by BASF in 2016. Rick held the position of Co-CEO at EnerG2 – as a wholly owned subsidiary of BASF – from 2016 to 2018.
Rick began his career as an Army aviation officer, leading an aeroscout platoon in Desert Storm, and later flew Apaches as commander of an Attack Helicopter Company. Prior to co-founding startups EnerG2 and Group14 Technologies, Rick was the co-founder and CEO of Hubspan, one of the most successful integrators of web-based B2B transactions. Rick holds a B.A. in Biology from Cornell University and an MBA from the Stanford Graduate School of Business.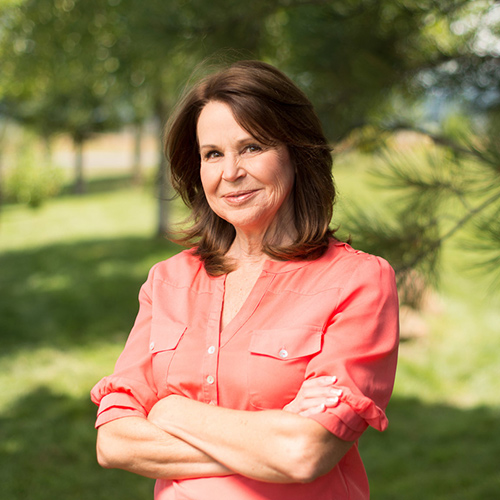 Laurel Sayer, President and CEO, Perpetua Resources
Laurel Sayer is a lifelong advocate for conservation and brings to her role of President and CEO of Perpetua Resources her passion and skill of bringing people together to identify solutions that work for the environment and business. This dedication and her background in federal and natural resource policy guides her leadership of the Stibnite Gold Project as it moves through the regulatory process. Before her current role as CEO of Perpetua Resources, Laurel served as a director on the company's corporate board for two years, was the founding director of the Idaho Association of Land Trusts and spent many years working on natural resource issues with Congressman Mike Simpson.
Through nearly two decades of work with Congressman Mike Simpson and Senator Mike Crapo, Laurel earned a sterling reputation for creating meaningful relationships and delivering results while working with local, state and federal government agencies and bringing stakeholders together to solve complicated issues. Laurel believes strongly that the mining industry can, and must, work to promote environmental stewardship and community partnership. Laurel is leading the Stibnite Gold Project with the vision that responsible U.S. mining can redevelop and restore an abandoned mine site, improve the economy of a rural community, and attract a diverse and inclusive workforce. She is proud to be surrounded by a team of experts, each leading in their field and working to bring the Project to life.
Afternoon Keynote Panel:
Building Workforce for Clean Energy Adoption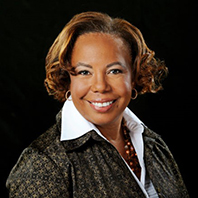 Lynne Varner, (Outgoing) Associate Vice Chancellor, Chief of Staff, Washington State University Everett, (Incoming) CEO, Washington STEM
Lynne K. Varner is Associate Vice Chancellor for Washington State University Everett and Chief of Staff leading campus-wide initiatives to increase college enrollment and build public-private education-based partnerships in the north Puget Sound. In addition, she serves on the six-campus system's Equity, Diversity and Inclusion Officers Group. Ms. Varner joined Washington State University in 2014 after more than two decades as an award-winning multimedia journalist at media outlets that include United Press International, The Washington Post and The Seattle Times. During her career, she was twice nominated for journalism's highest honor, the Pulitzer Prize, for groundbreaking stories on race relations and public education.
Ms. Varner has also been profiled in two books about impactful journalism: The Art of Opinion Writing: Insider Secrets from Top Op-Ed Columnists by Suzette Martinez Standring and Truth Tellers: The Power and Presence of Black Women Journalists Since 1960 by Bonnie Newman Davis. An East Coast native, Ms. Varner is a graduate of the University of Maryland, College Park and has been awarded professional fellowships from Columbia University and Stanford University. She is a former trustee of the Seattle Metropolitan Chamber of Commerce and immediate past chair of the Board of Directors of Cascade PBS. As chair of Cascade PBS, Ms. Varner led the board to create its first Diversity, Equity & Inclusion strategic action plan which won an award from the National Association of Corporate Directors. Ms. Varner co-authored a collection of moving essays and photographs, "Stories that Cover Us: Meditations and Fiber Art" by the Pacific Northwest African American Quilters and serves her community through The Links, Incorporated, IWF-WA and Delta Sigma Theta Sorority.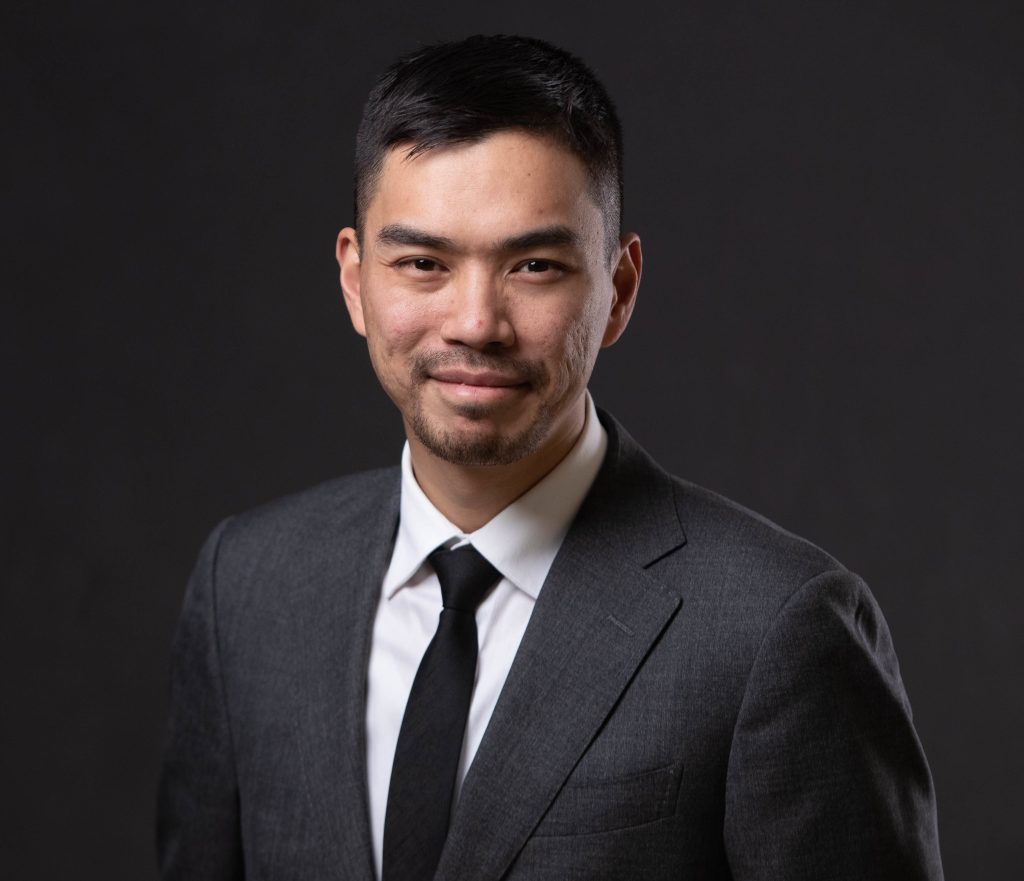 Kevin Ly, Director of Workforce Development, National Urban League
Kevin Ly is a dedicated workforce development professional with a passion for empowering communities and driving economic self-sufficiency. With extensive experience in national workforce development training, opportunity youth, and adult education programs, grant writing and fundraising, and special projects, he has had the privilege of serving as Director, Special Populations in the Workforce Development Division at the National Urban League.
In this role, he has overseen two major portfolios that include Apprenticeship grants and Reentry Grants, and forged partnerships with NABTU, CEWD, Brookings Institutions, Google, NFL, Tiffany Foundation, Nike, Lowe's, and various private entities. Kevin has a historical track record managing workforce development programs in cities and local regional economies across the United States. As a nonprofit management and workforce development professional, he aims to continue contributing his expertise in areas such as strategic planning, performance management, education and training, capacity building, special projects, program implementation, development and partnerships, grant writing and fundraising, nonprofit management, urban policy and advocacy, government contracts, and business communication.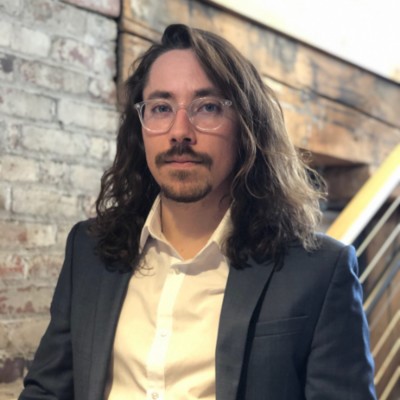 Vincent Valentino, Green Economy Strategic Advisor, Seattle Office of Economic Development
Vincent is a sustainability professional with more than nine years of experience designing, implementing, and managing sustainability and climate programming in the manufacturing, healthcare, and public sectors. In the City of Seattle's Office of Economic Development, Vincent serves as the Green Economy Advisor, assisting businesses' adoption of sustainable practices, supporting the growth of emerging climate-focused industries, and fostering an inclusive workforce for the bourgeoning new sustainable economy.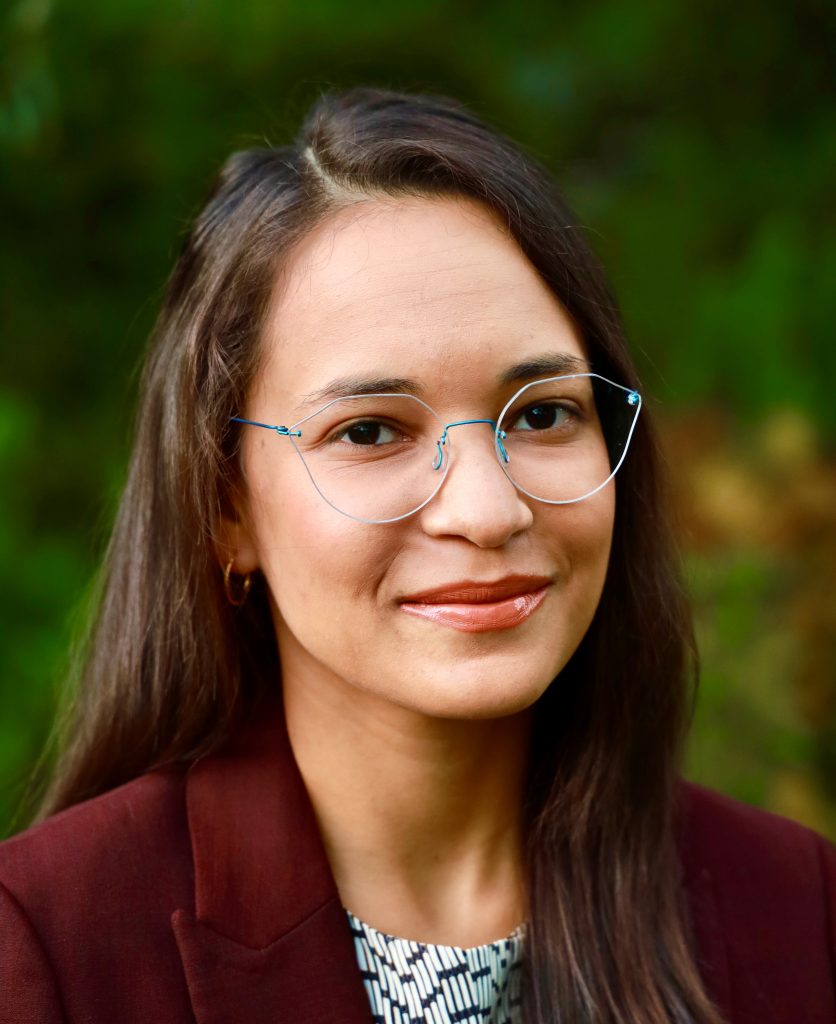 Maya Goodwin, Senior Advisor, Workforce and Economic Opportunity Policy, Office of Energy Jobs, U.S. Department of Energy
Maya Goodwin is a Senior Advisor for Workforce and Economic Opportunity Policy with the Office of Energy Jobs at the U.S. Department of Energy. In this role, Maya advances workforce strategies across the Department and through collaboration with other federal agencies to prioritize and expand inclusive opportunity to benefit from good quality careers in the growing, rapidly changing energy sector. An economic policy strategist and researcher, Maya has deep knowledge of workforce development, labor, and higher education policy broadly and in relation to critical infrastructure sectors.
Maya previously served as Senior Manager for Workforce Policy and Research at the Markle Foundation, where she advanced state and federal workforce and education strategies geared towards breaking down barriers to good quality jobs and expanding labor market opportunity, particularly for adults that do not hold a bachelor's degree. In this role, Maya led a cross-sectoral initiative to advance state policy shifts to meaningfully prioritize job quality and inclusive access to good jobs within the context of state transportation and clean energy investments. Previously, Maya advised clients in workforce development on policy, strategy, and communications as a Senior Consultant with the social impact consulting firm, Kinetic West. She has also worked as a Senior Economic Advisor with Sperling Economic Strategies, where she advised philanthropies and economic policy expert Gene Sperling on pressing economic challenges, as well as promising investment and policy reform strategies. She has also worked as a fiscal policy researcher at the Pew Charitable Trusts' Fiscal Federalism Initiative, and in workforce development research and communications at the Aspen Institute's Economic Opportunities Program.
---
Agenda
Explore our full 2023 CleanTech Innovation Showcase agenda for session details.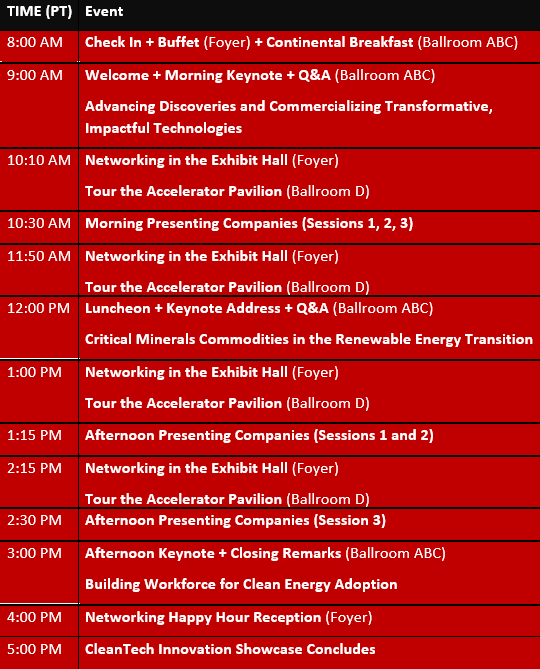 ---
Breakout Sessions
Companies and research institutions from across the U.S., Canada, and showcased their latest innovations, ideas, and initiatives during 20-minute breakout room sessions. Attendees got to choose their own adventure throughout the day between 18 presentations and 12 discussion groups. Learn more about the 2023 Breakout Sessions.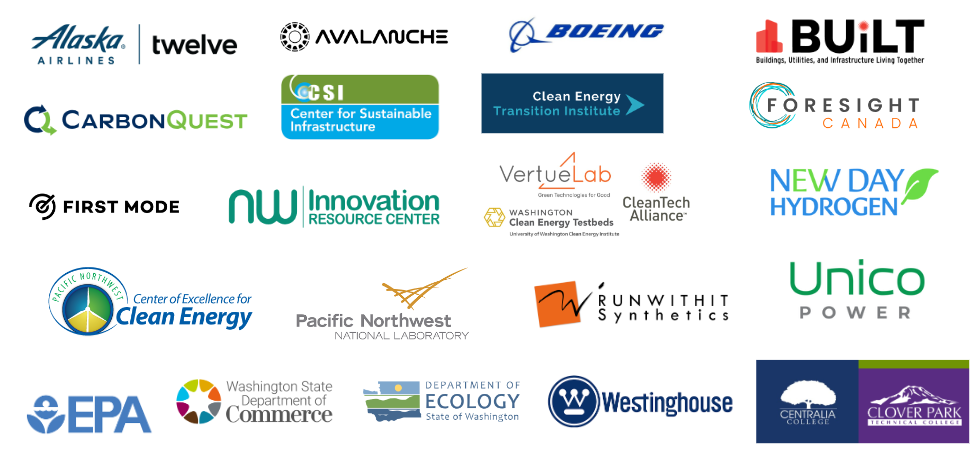 Tour the Accelerator Pavilion
The Cascadia CleanTech Accelerator is an 18-week program that delivers cleantech-specific training in business model development, customer discovery, manufacturing, sustainability planning, prototyping, customer delivery, and more to entrepreneurs and early-stage start-ups located in or interested in the Northwest region. Learn more about the 2023 Cascadia CleanTech Accelerator Cohort.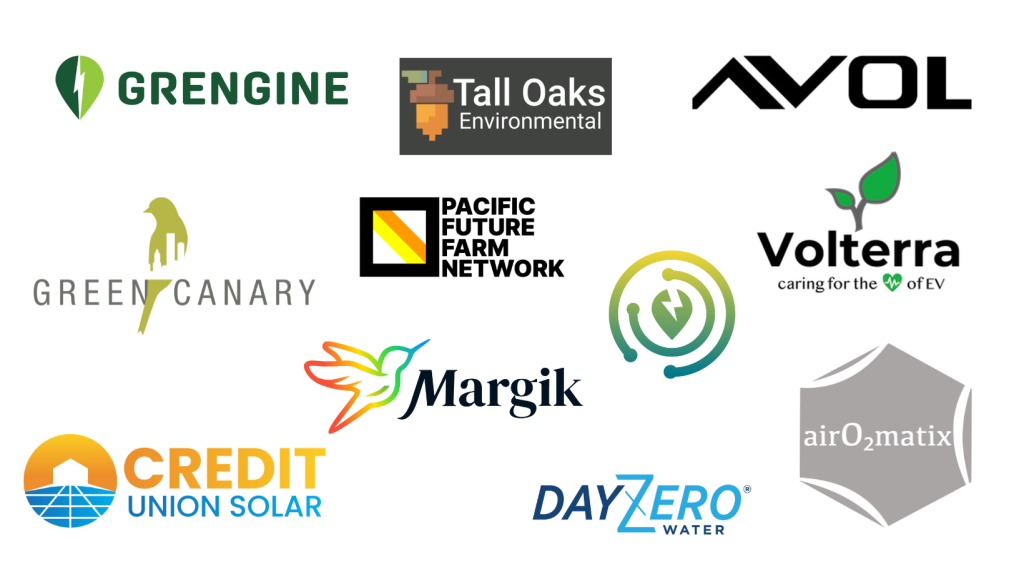 Networking
Who should attend?
Corporate sustainability officers, environmental officers, C-suite execs, researchers, elected officials, policy staff, entrepreneurs, investors, STEM students, and everyone else excited about building an innovative cleantech future!
Visitor Information
Planning your perfect summer getaway to Seattle?
It's the most magical time of year to visit the Pacific Northwest – with long sunny days, sparkling waterfront vistas, and a temperate climate for sightseeing and exploring the great outdoors.
Our boutique host hotel's ideal location lets you walk to Pike Place Market, hop on the monorail to experience both the Space Needle and Seattle Center, or visit the nearby Climate Pledge Arena. Enjoy rejuvenating on-site amenities from deep-tissue massages to invigorating workouts all within close proximity to city transit.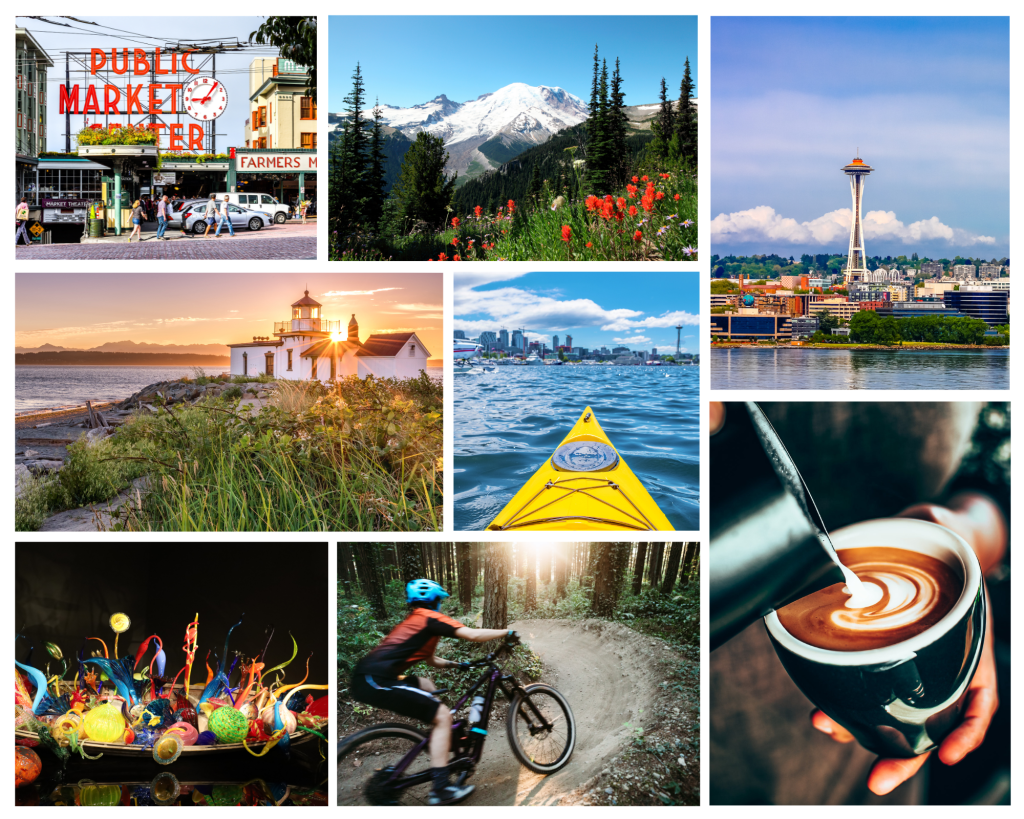 Traveling in from out of town? Link to our hotel block is included in your confirmation message upon registration for the conference. Government rate is also available.
Transportation and parking information can be found here.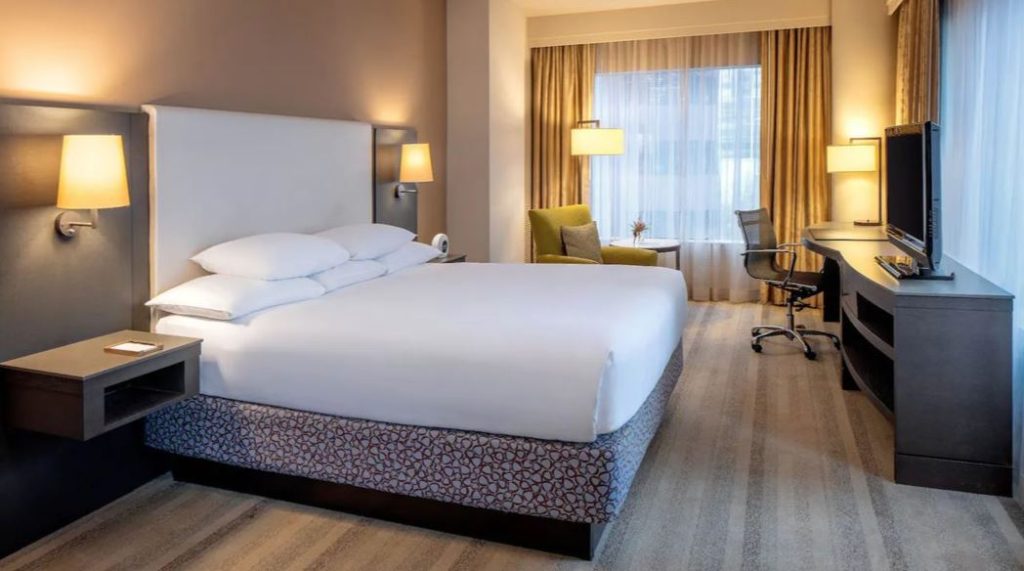 Want to learn more about Hyatt's Sustainability Initiatives? Check out its work here!
Sponsors and Exhibitors
Gain visibility in front of 250+ cleantech industry leaders, investors, policymakers, and media representatives from North America and beyond.
Mix and mingle with exhibitors from organizations, such as Advanced Professionals Insurance & Benefit Solutions, Business Wise Insurance PLLC, CenTrio, Consulate General of Canada in Seattle, Hotstart, Trade & Invest BC, University of Washington Clean Energy Institute (CEI), Washington Clean Energy Testbeds, Unico Power, Vertue Lab, and more! Learn more about the Exhibitors here.
Interested? Contact Rachelle Ames, VP of Economic Development, at rachelle@cleantechalliance.org. Check out our sponsorship packages here.
Thank you to our 2023 Sponsors!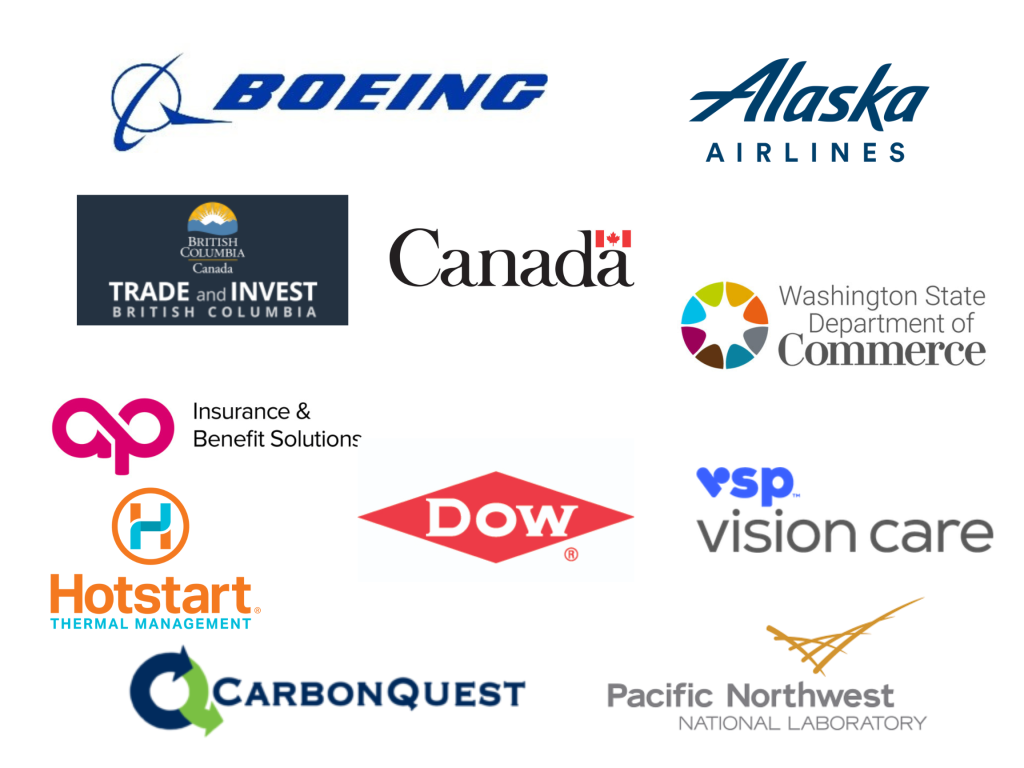 Explore Previous CleanTech Innovation Showcases
Visit the links below: