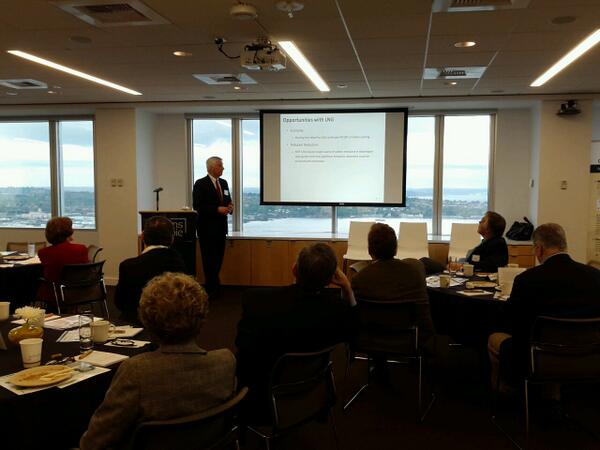 Thank you to those who attended this morning's breakfast meeting and we missed you to those who did not. Below are the slides for each speaker respectively and some links to more information about maritime in the Puget Sound.
Heather Alexander-Engelbrecht, Economic Development Council of Seattle and King County
Paul Meyer, Port of Seattle
Atul Deshmane, Whole Energy
Capt. George Capacci, Washington State Ferries
More Information
Puget Sound's Maritime Future at Crossroads – The Seattle Times
Maritime provides important economic diversity and good jobs that connect to the state's standing as an export powerhouse.
Seattle Maritime 101
It's all about showcasing our maritime industry and celebrating its important role in our community and the regional economy.