Tune in to watch the video recording of our past September 14th's Perkins Coie Lunch Series event on "The Inflation Reduction Act's Impact on the Clean Energy Industry."
Learn more about the Inflation Reduction Act (IRA), the most aggressive climate investment taken by Congress, which invests $369 billion into measures to fight climate change, boost energy security, and lower electricity costs for consumers.
Sponsor Remarks: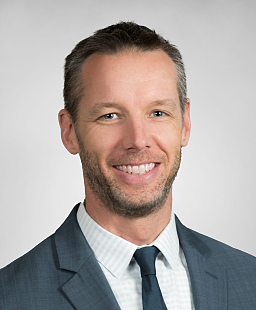 Andrew C. Hanson, Partner, Perkins Coie
Andrew Hanson is a partner in the firm's Environmental & Natural Resources practice, where he has been involved in negotiating contracts and seeking regulatory approvals for hundreds of millions of dollars of investments in renewable energy projects, energy efficiency and demand response programs, electric vehicle infrastructure, advance metering infrastructure, grid modernization and other emerging technologies in the energy sector.
In addition, Andrew has held several positions in public service, including seven years as a trial attorney with the Environment and Natural Resources Division of the U.S. Department of Justice in Washington, D.C., and prior to that, with the U.S. Environmental Protection Agency (EPA) in its Office of Civil Enforcement and in EPA's Office of Groundwater and Drinking Water.
Read Andrew's recent publication on: "The Inflation Reduction Act and the Rise of Clean Hydrogen"
Keynote Speaker: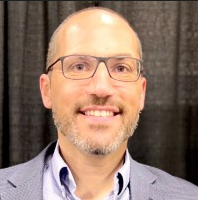 Josh Cohen, Director of Policy, Shell Recharge Solutions (Americas)
Josh serves as Shell Recharge Solutions' focal point for policy and regulatory engagement federally and in a number of states in the Eastern United States. His priorities include growing the market for transportation electrification; enhancing the value proposition of electrification through software-based managed charging, interoperability and open protocols; and promoting equitable access to EV charging.
Before joining Shell Recharge Solutions (formerly Greenlots), Josh served in policy and communications roles at SemaConnect and the Business Network for Offshore Wind. In addition, he hosted the clean-energy podcasts "More Power to You" and "Offshore Wind Insider." He served in public-sector leadership positions including as mayor of Annapolis, MD, and as deputy administrator of the Rural Utilities Service (RUS) during the Obama Administration.
---

Sponsorship Opportunities
Sponsoring the CleanTech Lunch series is a great way to get your brand noticed or connect your organization to a clean tech topic. Contact Rachelle@CleanTechAlliance.org for more info, or check out our infographic here.
Upcoming Series for

2023:
Every second Wednesday of the month
April 12 – C-Suite Roundtable on Developing a Skilled, Inclusive Workforce – Register Here
September 13 – District Energy, Deep Lake Water Cooling, and Salmon Habitat Restoration in the Lake Washington Lake Canal
October 11 (During Fusion Week) – Fusion Energy: Policy, Regulations, and Siting
Past Lunch Series Speakers:
2023 Lunch Speakers
March 2023 – Wastewater Heat Recovery
February 2023 – Future-Proofing Buildings: Sustainable, Efficient Design for Energy Retrofits
January 2023 – The BUILT Cluster: Working Together for Infrastructure Decarbonization
2022 Lunch Speakers