The CleanTech Alliance Breakfast Series presents notable clean tech executive speakers for a monthly conversation followed by networking with 100 cleantech industry leaders from across the region. A different speaker and topic is presented on the second Wednesday of each month (8:00 a.m. to 9:40 a.m.) from September through May (except November, which is reserved for the CleanTech Alliance Annual Meeting).
---
March 10, 2021 – Campus-Scale Sustainability with Scott Morgan, The Evergreen State College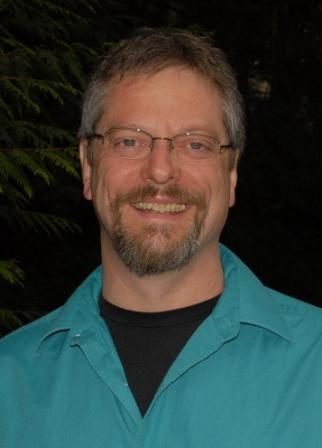 Scott Morgan is the Director of Sustainability at The Evergreen State College in Olympia. He was also a founding member of WAHESC, the Washington Higher Education Sustainability Coalition, which is an informal network of sustainability officers and faculty from colleges and universities across the state.
Currently, Scott is also Evergreen's lead COVID safety manager, which has been an illuminating experience in the similarities and differences between responses to slow and fast-moving crises.
Evergreen's Office of Sustainability coordinates and guides on campus sustainability efforts as well as institutional collaborations with community-based groups. Scott has worked in agriculture and private industry, founded and managed a small non-profit, worked with youth-at-risk, taught GED and pre-college classes, and has spent the past few years immersed in the public sector. This diverse set of perspectives informs his recognition that long-term sustainability will require a dynamic harmony between environmental, social, and economic health.
---
Save the Date!
April 14, 2021 – Cutting Edge Developments from Local Labs with CAES
May 12, 2021 -Campus-Scale Energy Innovations with Gwen Holdmann, Alaska Center for Energy and Power

Sponsorship Opportunities
Sponsoring the CleanTech Breakfast series is a great way to get your brand noticed or connect your organization to clean tech topic. Contact Rachelle@CleanTechAlliance.org for more info, or check out our infographic here.
---
Past Breakfast Series Speakers
Dealing with PFAS & Emerging Contaminants | September 9, 2020
Featured Joseph Quinnan and Dr. Erika Houtz of Arcadis on emerging contaminants and discuss a more details on PFASs with an overview of sources, emerging regulations and options for managing them if you use them in your process or materials.
Hydrogen & Breakthrough Energy Storage | October 14, 2020
Featured Andrew Coors, CEO of Steelhead Composites on the many application of hydrogen in energy storage and the clean tech ecosystem
Canadian Innovations| December 9, 2020
Featured Representative Rajotte (Alberta's Senior Representative to the United States) Andrew Yague (Strategic Alliance & BD Lead, Awesense), Pierre Blanchet (President, Idénergie inc.), and John Molnar Founder, CEO, CTO, CoEng 2020) on their own innovations.
Blockchain & Energy| January 13, 2021
Featured ecoLong founder, blockchain advocate, and Chair of Linux's Hyperledger Social Impact Special Interest Group on the intersection of blockchain & energy.
Slides coming soon…
2019-2020 Breakfast Speakers
2018-2019 Breakfast Speakers
2017-2018 Breakfast Speakers
2016-2017 Breakfast Speakers