The 2019-2020 CleanTech Alliance Breakfast Series sponsored by Perkins Coie presents notable cleantech executive speakers for a monthly conversation followed by networking with 100 cleantech industry leaders from across the region. A different speaker and topic is presented on the second Wednesday of each month (7:30 a.m. to 9:00 a.m.) from September through May (except November, which is reserved for the Energy Leadership Summit).
Register for the entirety of the series and save!
Virtual attendance options are available through a live webinar feed. For the 2019-2020 Series there will be virtual viewing opportunities in Boise, ID, Everett, WA, Richland, WA and Spokane, WA. Contact Rachelle Ames for more information.

Recology: The Waste Zero Mission | September 11, 2019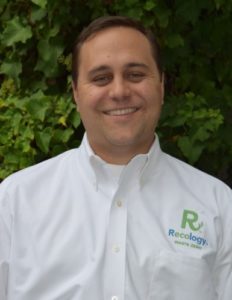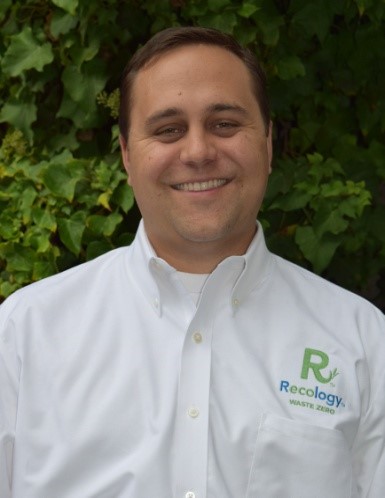 Featuring Derek Ruckman, Vice President and Group Manager of Recology – Pacific Northwest.
As Vice President and Group Manager for Recology's Pacific Northwest Region, Derek plans, directs, and evaluates all aspects of Recology's collection and processing operations in Washington and Oregon. Derek's goal is to ensure safe, efficient, innovative, high-quality, and ethical service to all customers, while remaining mindful of the environment in which they operate.
Clean Energy and Tribes | October 9, 2019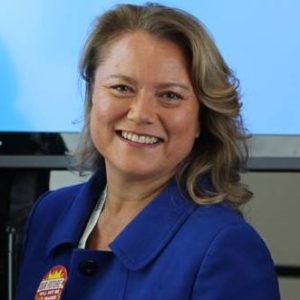 Featuring Fawn Sharp. Sharp is serving her fifth term as President of the Quinault Indian Nation and the is past President of the Affiliated Tribes of Northwest Indians, an organization established in 1953 that represents 57 Northwest tribal governments. She has served as Vice President for the National Congress of American Indians, an organization established in 1944 representing 566 tribal nations. An Oxford-educated human rights attorney, President Sharp has also served as a judge and has held positions within the United States Central Intelligence Agency.
Biofuels and the Agricultural Supply Chain | December 11, 2019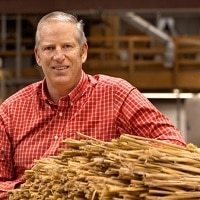 Featuring Michael Wolcott, Regents Professor and LP Distinguished Professor in Washington State University's Department of Civil and Environmental Engineering. Dr. Wolcott is a member of the interdisciplinary Materials Science and Engineering faculty and a researcher in the Composite Materials and Engineering Center. Dr. Wolcott is an international leader in the field of bio-renewable materials and fuels. Dr. Wolcott earned his Ph.D. in Materials Engineering Science from the Virginia Polytechnic Institute & State University in 1989, his M.S. in Forestry and his B.S. in Wood Science from the University of Maine at Orono.
Radical Changes in Store Washington Carbon Policy | January 8, 2020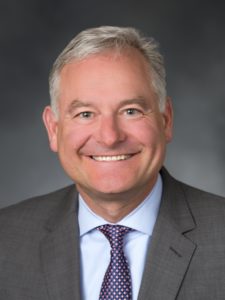 Featuring Senator Reuven Carlyle represents Washington State Senate's 36th Legislative District (Northwest Seattle neighborhoods of South Lake Union, Belltown, Ballard, Queen Anne, Greenwood and Magnolia). This district is home to the iconic Space Needle as well as the global headquarters of Amazon, Expedia, Bill & Melinda Gates Foundation, PATH and other organizations. Reuven served in the state House of Representatives from 2009 to 2016 before being elected to the Senate.
Reuven chairs the Senate Environment, Energy & Technology Committee. He also serves on Senate Ways & Means and Rules Committees. As committee chair, Carlyle has been lead sponsor of sweeping carbon pricing and energy investment legislation. Earlier, he was named by Governing Magazine as "one of 12 legislators to watch" and as one of the nation's most "tech savvy" legislators by GovTech. He has been a leading voice in the Legislature for meaningful tax transparency and accountability, responsible gun safety laws, higher education, foster youth, environmental and energy strategies and more.
Changing Trends in Energy Storage | February 12, 2020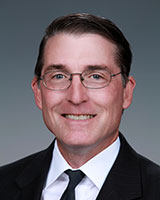 Featuring Jud Virden, Associate Lab Director for Energy & the Environment,  Pacific Northwest National Laboratory. 
Dr. Virden is Associate Laboratory Director for the Energy and Environment Directorate (EED) at Pacific Northwest National Laboratory (PNNL). He leads a team of 1,000 staff in delivering science and technology solutions for energy and environmental challenges. These challenges include increasing our nation's energy capacity; reducing dependence on imported oil; and detecting, mitigating and preventing the environmental impacts of legacy waste and energy generation and use. In fiscal year 2013, EED's research sales to government and industry clients totaled $235 million.
Fighting Cancer with Energy Efficiency | March 11, 2020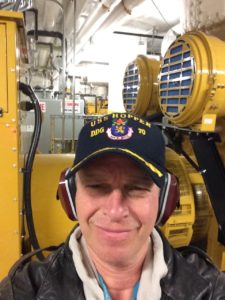 Featuring Bob Cowan, Director of Facilities for the Fred Hutchinson Cancer Research Center. He is responsible for day to day Operations, Maintenance and Repair of the beautiful, highly complex, world class, 1.6 million square foot, Fred Hutchinson Campus.   The 15 building Campus, located in Sunny Seattle WA, is dedicated to both Cancer Research and Treatment, has over 4,000 staff and boast of 3 Nobel Prize winners amongst the staff.
 Bob's been at the "Hutch" over 20 years and during that time has overseen an expansion program of more than a million square feet, helped the Center win over 20  Energy Awards at both local and national level, weathered more inspections than you can count  JCAHO, DOH, FDA, AAALAC, CAP, etc.. And even found time to take a 6 month sabbatical where he took his family on an around the World Adventure covering over 40,000 miles.
Maritime Blue:  Accelerating Innovation and Sustainability | April 8, 2020
Moderator:  Josh Berger, Governor's Maritime Sector Lead, Washington State Department of Commerce.

Olivier Cadet, President, Kongsberg Maritime Inc.

Panel speakers to be announced. 
CleanTech Investing | May 13, 2020
Speakers to be announced.
---
Past Breakfast Series Speakers
Energy & Blockchain |  September 12, 2018
Building | November 14, 2018
Featured Susan Jones of atelierjones speaking about cross laminated timber.
Transportation | December 12, 2018
Featured Matt Knapp of ZUNUM Aero speaking about hybrid electric aircraft.
Climate Insurance | January 9, 2019
Freight | February 13, 2019
Featured Eric Beckwitt of Freightera on automating and reducing emissions from freight transport.  Slides.
Asterisks recap from Russ Weed – CleanTech Strategies.
Stormwater| March 13, 2019
Featured Erin Rothman of StormSensor speaking about using AI sensors to monitor stormwater. Slides Pt 1, Pt 2, Pt 3.
Energy Transition Outlook | April 10, 2019
Featured Richard Barnes from DNV GL speaking on on the energy transition for the maritime and power sectors, and how it is applicable to currently developments in Washington State.
Agriculture | May 8, 2019
Featured WSU's Dr. Kevin Murphy on on the role of crop diversity as a key tenet of sustainable agriculture, and how the power of plant breeding can be harnessed to address environmental issues such as soil erosion, water quality, and poor air quality.